Ongoing Classes
Awaken Vitality
Movement Mediation​ & 5 element Qi Gong
Rainbow Heart Studio
1450 Cornell Ave.
Berkeley, CA

Wednesdays 9:00-9:45am
Drop in by donation
No one turned away for lack of funds


moving within the river of life
​
We begin with
breath and awareness of core
developmental movement patterns, expand into practice of tao yin (self-massage) along acupressure meridians, and culminate in five element qi gong exercises.
​

This practice will include Taoist meditations and Andean alchemy practices for self healing, transforming mental and emotional patterns and the roots
within the physical body.
We endeavor for our person, and we
practice with others, because it helps create momentum to shift patterns that keep us in low energy states,
allowing us to choose new pathways of ease and connection.
We can move with
consciousness through changes in our lives,
through various spiritual dimensions and levels of awareness,
helping us to prepare for greater adaptability and resilience in our lifework and relationships.
Powered by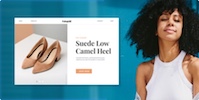 Create your own unique website with customizable templates.