Every woman should give herself the gift of Sierra as a postpartum doula. Her work is tender, supportive, and compassionate. Sierra has a true gift as a healer.

The work she did for me was nothing short of amazing. Two days postpartum she was at my house with supportive words, realigning my hips and low back, massaging my shoulders, and doing acupressure and energy healing. Absolute bliss!

I am so grateful for her and what she offered to me and my family during such a special and sacred time.

Maureen-Chico, CA
Postpartum Care
Treatments are done in the home or in the office-
Postpartum care for recovery emotionally, physically and practically during the first year after giving birth.
Bodywork for Labor Support
​Consultation
From time to time a client may request attendance during labor and the immediate postpartum period for support and bodywork. I work with immense respect for the intimacy and relationship of support that exists between the mother and her birth partner. My presence is a collaboration with the birth partner to create nurturing support for a harmonious experience.Consultation session is required for assessment of needs, contractual agreements and orientation to the practices utilized in labor.
Powered by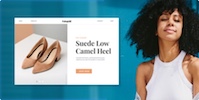 Create your own unique website with customizable templates.