---
Offering individualized treatment plans,
​monthly rates and packages for easy budgeting.
Embody-
to incarnate,
to be an expression of,
to give a tangible/ visible form to,
to express and personify

Alchemy-
​the process of taking something ordinary
and turning it into something extraordinary........
​sometimes in a way that cannot be explained. ​​

​AWAKEN
REMEMBER EXPERIENCE
FEEL
BE CURIOUS
EXPLORE
DEVELOP OBSERVE
…EMPOWER

The type of somatic integration work available at EMBODY ALCHEMY is a synthesis of many different traditions and perspectives on healing.
Sierra Onnah sources wisdom from eastern taoist healing systems and south american traditions of the Andes.
Utilizing somatic education and energy healing methods of the modern era, Sierra Onnah brings a knowledge of modern science that is well ​seated within a deeply healing relationship with nature
Logo by Stuart Mayer Designs,, photos by Rebecca Shelly, Dylan Tellesen and Sierra Onnah
Powered by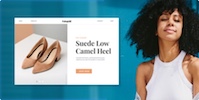 Create your own unique website with customizable templates.